Membership
---
Become a Member
Who is eligible to join?
If you are an employee of one of the select employer groups listed below you and your family members are eligible for membership. Retirees are also welcome to become members.
Employer Groups/Field of Membership

| | |
| --- | --- |
| CSX Railroad  | American Sugar Refining |
| Land O Lakes/Purina | SudberryMill Works |
| Serra Chevrolet | Wyatt Johnson |
Hailey's Harbor (Intermodal Transportation)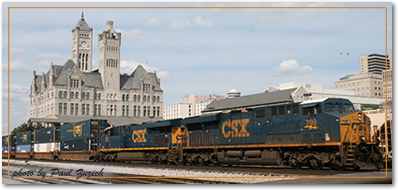 How do I start a membership account?
To become a member you must open a share savings account maintaining a minimum balance of $25.00

You may request a membership application by mail or pick up one at the office.
What documents will I need to bring to the office to open my account?
(2 forms of Identification required or we will be unable to open the account)

Completed membership application


Driver's License


Employee ID Card or proof of employment


Social Security card


Passport


Utility Bill


If you do not have a non-expired government issued photo identification please contact us to inquire on an acceptable alternative form of identification.
Once you join The Dixie Line Credit Union we consider you a member for life. Changing jobs, relocating, or retiring, does not cancel your membership.
How can I have a voice at The Dixie Line Credit Union?
Dixie Line Credit Union is required to conduct an annual membership meeting. At each annual meeting, a specific number of board members are elected by the membership present at the meeting, to oversee the operations of Dixie Line Credit Union for the ensuing year.